AWARDS
Spark was presented to Nobel laureates within the Nobel lecture series at American schools.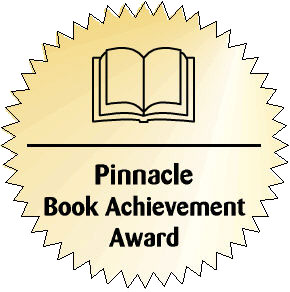 Fall 2011 Pinnacle Award winner for the best book in Juvenile Fiction category.
MEDIA
Television Interview in the Program "Guests of Elena Babich". 3 April, 2014.
Link: http://polit.pro/stuff/32-1-0-17391
Interview to Vladimir Zheltov. 2 April 2014 for the newspaper "Nevsky Time". Photographer: Galina Popova.
Link: http://www.nvspb.ru/tops/sereja-iz-porody-brodyag-55286/?version=print.Фоторепортаж
Vladimira Zheltova.
Link: https://www.facebook.com/vitali.v.vasilev/media_setset=a.720017491353037.1073741845.100000343774275&type=3.
Interview to Evgeny Shakhnazarov for Fontanka,ru. "I can't imagine Dovlatov as a Significant Writer." Camera: Sergej Mikhajlichenko. 5 April, 2014.
Link:  www.fontanka.ru/2014/04/08/129/  http://calendar.fontanka.ru/articles/1456/
Interview to the Paper publishers. 5 April 2014. "Sergey Dovlatov's First Wife Speaking of Saint Peresburg Today." Link:  http://paperpaper.ru/asya/
"The City's Cultural Life is Captured by the Young People. Asya Pekurovskaya Speaks about Saint Petersburg today and Forty Years Ago."
Link: http://news.rambler.ru/books/24483405/
Asya Pekurovskaya's Visit to Saint Petersburg in april, 2014. Публикация о приезде Аси Пекуровской в Санкт Петербург в апреле 2014 года. Ссылка: http://www.liveinternet.ru/users/4867606/post319854732/
Nikolaj Simonovsky Photo Reportage of Asya Pekurovskaya's Talk at the House of Moscow on April 3, 2014. Link: http://obtaz.com/pekurovskaya_at_moscow_house.htm
Author's Presentation at the House of Moscow on April 3, 2014. Reportage.
Links: http://www.mdn-spb.ru/news/tvorcheskii-vecher-filologa-pisatelya-sozdatelya-i-rukovoditelya-knigoizdatelstva-pekasus-asi-p
and http://mkrf.ru/press-tsentr/novosti/region/northwest/na-vstreche-v-sankt-peterburge-pisatel-asya-pekurovskaya-predstavit-svoye-novoe-
Report of the Musical Creative Evening in the Errata Museum on May 5, 2014. Link: http://www.erarta.com/ru/calendar/events/detail/1563023f-b35c-11e3-ad5a-8920284aa333/
Vadim Klokoff and Anna Borisova–Frank Concert and Asya Pekurovskaya Presentation of her new book "Unpredictable Brodsky" on a Russian and German Forum in Baden–Baden. April, 2015.
Link: http://www.forum-baden.com/